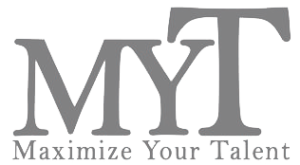 Women's Mindfulness Bootcamp featuring Jodi Baretz
Begins September 21st in NYC followed by 4 bi-weekly Zoom sessions and one last wrap-up session in the city.
Based on the book Mindful is the New Skinny: 10 Transformational Steps to a Lighter You Inside & Out by Jodi Baretz, LCSW, CHHC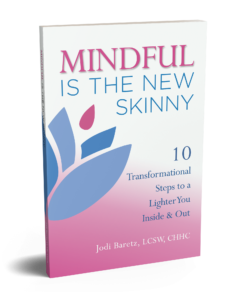 Our overactive minds drive us crazy with negative fantasies about the future, never-ending to do lists, and the constant feeling that we're not doing enough. It seems we are always struggling to keep our head above water while simultaneously trying to eat 1000 calories or less. It's time to say: ENOUGH! This comprehensive program is for women who want to continue to learn strategies, concepts and meditations to change their mindset, manage their stress better and drop their emotional weight so they can feel and look their best.
Through a holistic approach we will have you covered in mind, body and spirit while we discuss how to manage your overactive thoughts, how to get your eating under control and better ways to face the conflicts in your life. You will learn how to transform your relationships with family, co-workers, friends, food and yourself! We will think about our lives in a way that will be freeing; like releasing a burden you've held onto way too long.
Jodi's book Mindful is the New Skinny, will serve as a companion to this course and you will have access to a resource area on her website which contains meditations, visualizations, healthy recipes, tips and inspirational poems. This will build on the concepts learned from the EQNIQ: Mastery™ program.
General Overview of the program:
Session 1: In person session in NYC- Sept 21st.
Introduction- The Skinny on Mindfulness, Meditation, and Self-Compassion
Session 2: One hour Zoom session, Friday, October 5th, 12:00-1:00
Healthy and Mindful Eating – What and how to eat for optimal health and weight management.
Session 3: One hour Zoom session Friday, October 19th, 12:00-1:00pm
Stress reduction – How to manage stress in your mind and how to process it through your body.
Session 4: One hour Zoom session, Friday, November 2nd, 12:00-1:00
Changing your mind – Seeing from a new perspective, creating new habits and finding joy.
Session 5: One hour Zoom session, Friday, November 16th, 12:00-1:00
Relationships and Forgiveness – How to handle conflicts, finding empathy and compassion for others (so you can find more peace too!)
Session 6: In person session in NYC- Novemeber 30th
Wrap up, summarize, discuss strategies moving forward
Pricing and Details:
Preferred Client Program Rate (July 2nd-July 20th) $350
Super Early Bird Rate (July 23rd-August 10th) $395
Early Bird Rate (August 13th-August 31st) $450
Standard Rate (September 3rd-17th) $495
To register, contact Kelly Mesler - kelly@maximizeyourtalent.com