A workout for your mind...to gain strength from the inside out.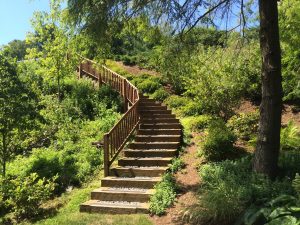 We all are familiar with working out for our bodies, but what about our minds? We spend time and money on personal trainers, nutritionists, Botox, shopping for designer clothes, all focused on the external while giving little attention to our emotional well-being. We live in a crazy, hectic world with plenty of stress, which can lead to chronic anxiety and feelings of emptiness, not to mention weight gain. We are taught many things in life, but not how to manage these overactive minds that drive us crazy. Learn how to master your mind so that you have tools to face any challenge that comes your way. When we lose the emotional weight, our bodies become lighter inside and out. Mindfulness and Meditation have been proven to physically change your brain so you can learn to respond rather than react, gain clarity and attain more joy, peace and fulfillment in your life. By the end of the sessions, you will have all the tools you need that will fit into your crazy busy life. Bring a friend or come by yourself and meet women just like you! We all want the same thing… more joy, less stress! You will learn :
The basic concepts of mindfulness and meditation
How to meditate and incorporate practical techniques you can use to combat the stress of daily life
Self-compassion and self-care
Mindful and healthy eating
A new way of being and seeing
How to decrease stress and anxiety, stop the struggle with food, improve relationships and experience more joy, peace and fulfillment
Get group support on challenges we all face on a daily basis
We will be using Jodi's new book, Mindful Is the New Skinny and the meditations and resources that go with it.
Wednesdays: 12:30pm - 2:00pm, October 3rd- November 7th. 6 sessions.

Location: The Center for Health and Healing, 4 Smith Avenue, 2nd floor, Mt. Kisco, NY
Purchase of Kindle version or Print copy of MIndful Is the New Skinny required to go along with bootcamp.
Cost of program $395.
Early bird special before Labor Day $375.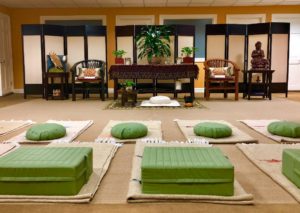 "The workshop provides a terrific framework for meditation and a great learning environment to focus on yourself and your needs. It helps you deal with situations with a cooler head and let some issues roll off your back and not replay the scenario over and over again. I always feel energized after our class. Jodi creates a very safe environment in which to self-disclose to a great group of like minded women."
- Michelle G
"I joined Jodi's Mindfulness boot camp because I was looking for a way to feel more peaceful. The stress and pace of life had left me feeling anxious and not able to sleep well at night. Learning about Mindfulness and meditation from Jodi was amazing! The workshop teaches you to look at life with a new perspective. The discussions in our group were insightful, supportive, and many times really funny. Using what I have learned from Jodi I feel much more peaceful and am enjoying each day more fully – instead of stressing about it. I definitely recommend the boot camp!"
- Sheila S
"The workshop was great! Jodi discussed relatable and realistic topics. I also enjoyed the group discussions around each topic. Because most days are so busy, attending a weekly workshop gave me the time to stop, think and reflect on how I can slow down, appreciate and improve my quality of life. Highly recommend! "
- Emily T.