Mindfulness Seminars… At Your Location!
Jodi can do a single Introductory Seminar/Book talk or she can host the entire Mindfulness Bootcamp series right at your venue. One hour or one day- you choose.

Click the link below or contact Jodi directly at 917-974-9446 if you would like to have her speak for your group or event!
"Jodi - You were fantastic! Thank you so much for sharing your wisdom with our community. I hope that we all learn to be more mindful and continue meditation. We certainly could benefit from more calm, clarity and acceptance. Thanks!!!"
- Liz F. -Byram Hills
Mindfulness in a Changing World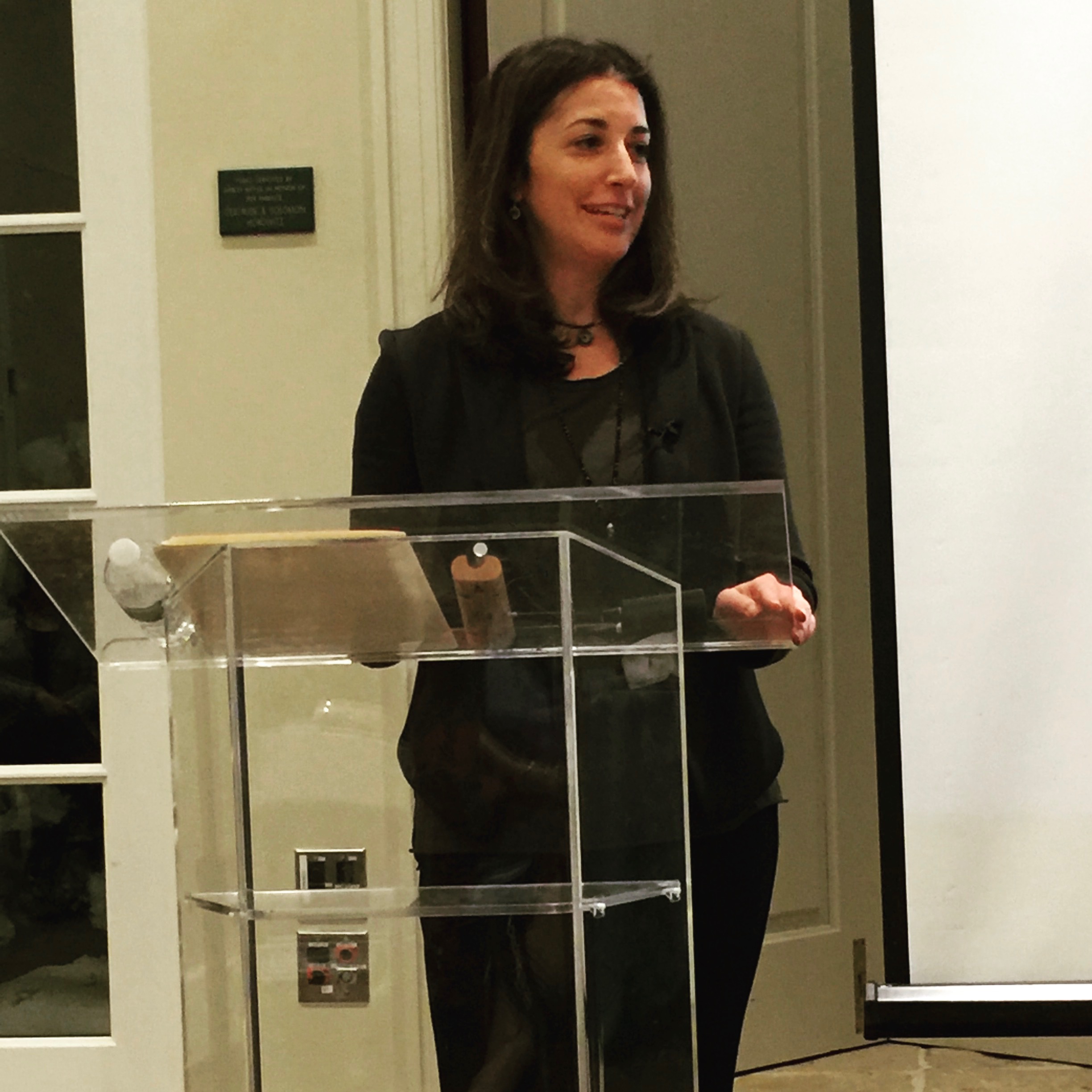 Our current lifestyles are already fast paced, hectic and chaotic, but politics, technology, 24 hour news cycles, and social media are pushing us over the edge. No matter what you believe politically, as a nation, we are becoming more stressed, anxious and divided than ever before. How do we manage the onslaught of triggers we are exposed to on a daily basis? One possible antidote gaining in popularity is mindfulness, and for good reason. It has been proven to decrease stress, calm the chaos and increase enjoyment and compassion.
In this talk you will learn:
How mindfulness and meditation can help you manage your overactive mind.
Practical simple techniques that you can fit into your crazy busy life.
How to find joy and peace in the face of disruption and change.
"Thank you again for such a great program and a special evening!! I hope we can plan more programs together. I think you were our best speaker so far. They loved it."
- Rabbi Bergman, Temple Shaaray Tefila
"Thank you so much! It was an honor having you be part of this event. I know everyone loved hearing you speak and participating in the meditation. And for me, it was the perfect way to introduce some calm into my highly-anxious state!"
- Amanda G. -UJA Federation NY
Serenity Now - The Skinny on Mindfulness and Meditation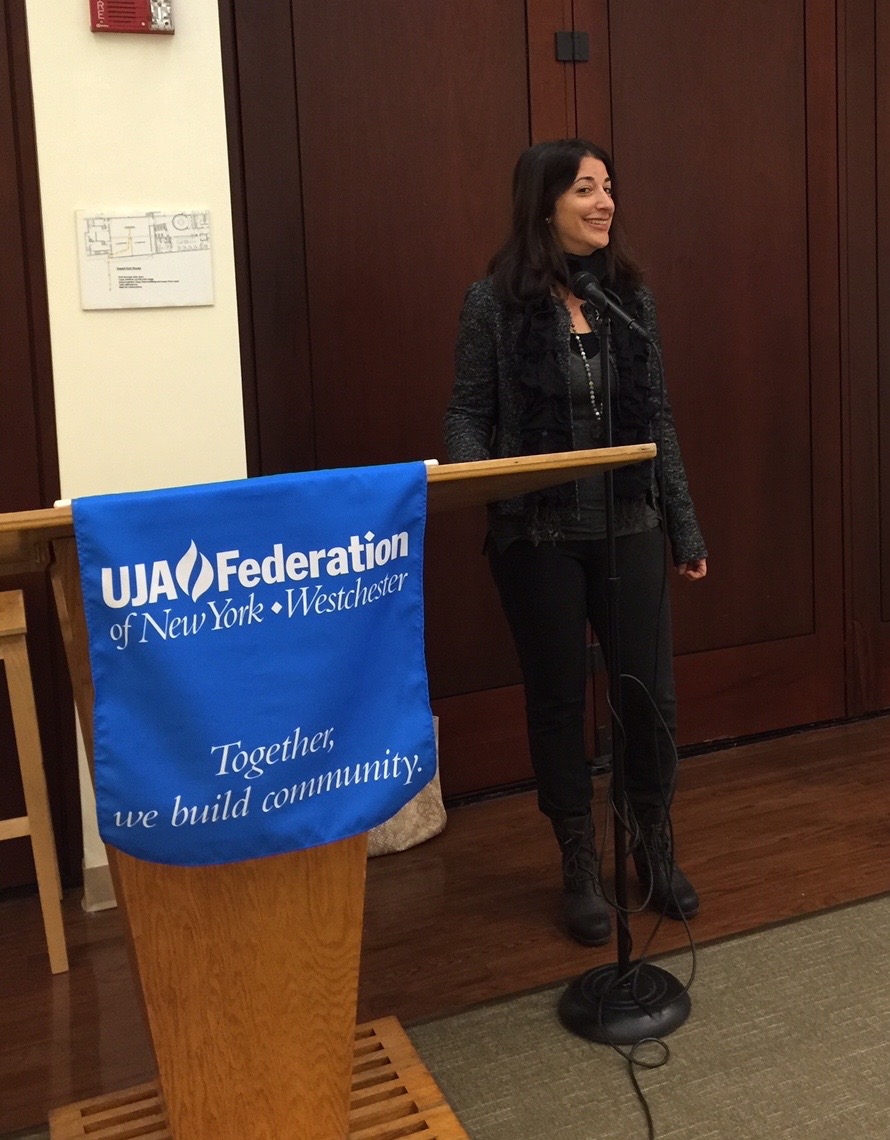 What exactly is mindfulness and why is it so popular? Why is everyone from celebrities, schools, corporations to busy moms and retirees all using it? How can it help individuals reduce stress, quiet the mind, and experience more joy and peace? Learn what it's all about and simple techniques you can use anytime, anywhere!
Next Class is for Chappaqua Continuing Education on April 25th, 7- 8:30 at Greeley High School. Go to ccsd.ws and click on continuing education to sign up or call 914-238-7201 and press 6.
"First, thank you so much for an amazing and mindful experience, you were an outstanding presenter. You had great advice and the audience seemed to hang onto your every word. I already used some of your suggestions and have already shared some of your advice with a friend of mine who is going through a difficult time. As I said in my voice mail…. YOU ARE A SUPER STAR!"
- Shirley G. UJA Federation of NY
Mindfulness in the Workplace
Want your company to gain an edge on the competition? Google, Aetna, Nike, Microsoft and many more companies (and sports teams) are looking to mindfulness for its many benefits. A calm, stable, focused workforce gets the job done more efficiently, creatively and precisely.
Jodi offers an overview of mindfulness, benefits, techniques and how one can apply it in their everyday crazy busy life to become a more effective employee (and an all around happier person). A training series is also available. The research is compelling, and your company can not afford not to bring this proven technique to your workforce.
Mindfulness is increasingly used in corporate environments because it
improves focus and decreases absenteeism
reduces stress and interpersonal tension
enhances decision-making capability, creativity and emotional intelligence
releases potential that has been diminished by over-busyness, stress and fatigue
People who are more adept at working with their minds and mental states perform better. That benefits their teams, their colleagues, clients, customers and all other stakeholders.
This training is a valuable non-monetary benefit for executive and management teams, non-profit boards, employees, constituents and fundraisers.
Please contact her directly for details at 917-974-9446.
"Thank you very much for the information on your mindfulness presentation. I will forward it on to my friends. I found myself using some of your techniques last evening when I was stuck in traffic driving home from work. (breathe, blue car, sound of the rain 🙂 I was also using the techniques when I was trying to get back to sleep the other night. All good. Well worth my time!!!"
- Barb W.
Mindful Parenting
What is "mindful parenting" and how does it help us raise more resilient children? Learn how to enhance parental presence, increase attunement, and reduce parental stress and reactivity. Includes discussion on mindful parenting and a short meditation you can use for yourself and with your kids!
"THANK YOU SO MUCH Jodi Baretz for speaking with us about "Mindful Parenting!" We learned so much about living in and enjoying EVERY moment (whether sad, happy, funny, frustrating, or completely exhausting), parenting with compassion for ourselves and our children, realizing and accepting where our children are at (normal and appropriate behaviors for each age/stage of development), and SO MUCH MORE!!! I especially loved learning what to do in the moment when we aren't being/feeling "mindful."
- World Cup Nursery School
Mindfulness for Teachers
When teachers are knowledgeable in mindfulness techniques it can improve children's focus, classroom management as well as decreasing stress and anxiety. Kids are well trained in subject matters, but rarely are taught the social-emotional skills they need to succeed.
"Jodi, Thank you for speaking at TheraCare's teacher Conference Day! We really enjoyed your presentation, especially the interactive activities. Your practical advice and strategies have already been put to good use by the teachers!
- Debbie B.Lead teacher, Theracare
Some of Jodi's previous workshops have included:
Hellerman and Associates- PR firm, Theracare- special education teachers, UJA Federation of NY, Club Fit Briarcliff, Chappaqua Continuing Education, Chappaqua PTA, Armonk PTA, Scarsdale Adult School, Moms in Meditation, Networking groups, World Cup Nursery School, Skinny Buddha Fitness Center, Temple Shaaray Tefila, and more....