As seen on

Are you fed up with feeling stressed and stretched thin—yet never "skinny" enough to be happy? Are you burned out on diets, overwhelmed with life and drowning in family obligations?
Mindful is the New Skinny is for any woman who struggles with numerous demands and unrealistic expectations of a perfect body and a perfect life.
Written by a psychotherapist and holistic health coach who's been in your shoes, the author offers a sane and sustainable approach to ending the love-hate relationship with food and yourself—once and for all. In clear, fun and relatable language, Jodi gently guides you into a mindfulness practice by sharing her best practices, tips and techniques. She reveals how to change your mindset, combat stress and lose your emotional weight so you can look and feel your best inside and out.
As an added bonus, you will have access to a FREE Mindfulness Resource Library with the purchase of the book. This includes audio meditations, recipes, tips, and assets I've added to the collection. 
One-On-One 
Individual Psychotherapy, Health & Mindfulness Coaching. 
Mindful Moms
Private Facebook Community and Meditation Group. 
Speaking
Have Jodi speak on Mindfulness at your event.
Are you constantly stressed and exhausted?
Short tempered with your spouse and kids?
Tired of diets that don't work?
Not fully appreciating the life you have, and too busy to try?
My office is available both in person and virtually.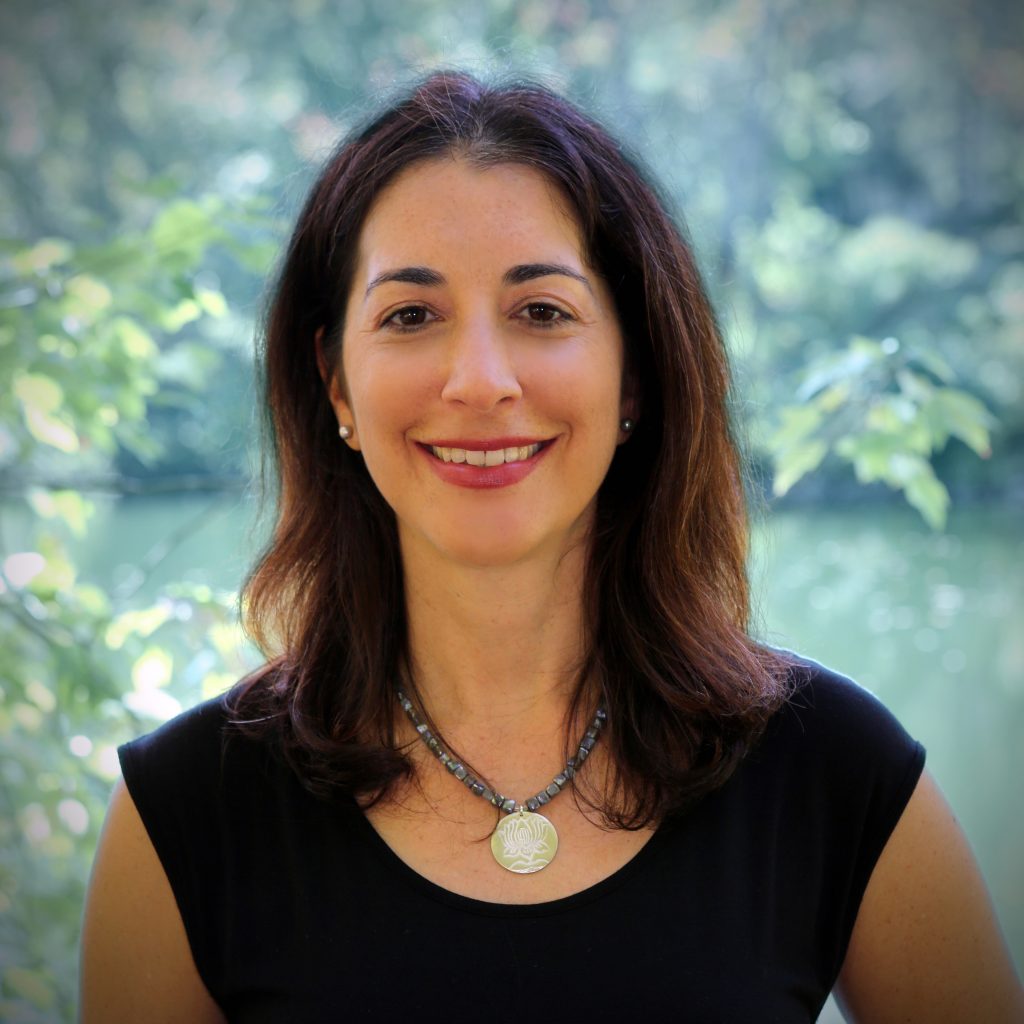 Jodi Baretz, LCSW, CHHC
Jodi is a psychotherapist, health and mindfulness coach at
The Center for Health and Healing
in Mt. Kisco. She works mostly with perfectionists, diet burnouts, supermoms, or anyone looking to reduce stress, get healthy and calm their restless minds. Jodi uses mindfulness, meditation and other therapeutic techniques to help client's change their attitude and perspective toward themselves, others and their lives. She created the program and Amazon best selling book, "
Mindful is the New Skinny
," and speaks to various groups and organizations on Mindfulness. Jodi is a contributor to
Thrive Global, Huffington Post,
The Mindfulness App, Westchester Magazine and Inside Chappaqua and Armonk Magazines,
and featured on podcasts such as
Thrive LOUD
and
Be Healthy and Thrive
.
Jodi collaborates with "Maximize Your Talent," an organization that teaches companies how to leverage emotional intelligence to increase productivity. Additionally, she runs a "mindfulness bootcamp" for women based on her book, Mindful Is the New Skinny, and through the book she offers a virtual meditation and resource center as a companion for her readers. Jodi has two sons and lives with her husband and dog, Lola in Westchester County, New York.
"If you change the way you look at things, the things you look at change." Wayne Dyer

"So, I'm having tea in Starbucks and a woman sitting right next to me is talking about you to another woman saying how she just finished your bootcamp. So, of course I told her I took it and now I'm seeing you privately, and how much your helping me. We were singing your praises. You're changing people's lives! Just wanted to share."
- Susan S. Private client and Bootcamp participant
"I felt like I was drowning, frustrated and overwhelmed and didn't have the tools to handle my life and all the pressures. I am still on the road, but now I can see how it is manageable and can be done. Had I not seen Jodi, I would have been on a downward spiral, and not be the mom and wife I wanted to be. My family life is way more peaceful, and I see my challenges in a different light."
- Alexis R.
"I was in an awful place when I came and saw Jodi. Over the past year, I have turned my life around by changing the way I respond to people. My relationships with my boyfriend, family, and co workers are so much better, and I owe that to working with Jodi."
- Karen G.
"I just got off the phone with Dr. C telling her the PHENOMENAL TOOLS you provided for me. You REALLY are beyond talented!! I would also like to in the future to do the mindful eating, etc, once I can continue to build upon my skills. Because of you, the stabbing pain in my stomach which hurt, went away once I recognized it and did what you taught me. Can't thank you enough."
- Hope W.