Mindful Mindset Online Coaching
 "It's not what happens to us, but how we relate to it that makes the difference."
Are you going through a hard time in your life? Do you often feel that you are not as happy as you could be? Are you in a constant battle with your weight and no matter what you do, you cannot lose those extra pounds?
 Let me help you manage your food, stress and relationships so you can feel lighter inside and out.
The quality of your mind determines the quality of your life.

 When you come to me, we don't spend years unwinding the past. I will help you change your mindset and teach you a new way to think. This will not only help you with your current life challenge, but you will see a change in all aspects of your life, including your weight.
One-On-One

Mindfulness coaching. Drop the emotional weight and get ready to start loving your life and yourself!

Email jodi@jodibaretz.com to schedule a session or ask for a free consult.
Mindful Moms

 A like-minded group of women in Westchester County that socialize and do fun mindful activities.
Get the Book: Mindful is the New Skinny

Meet Jodi Baretz, LCSW, CHHC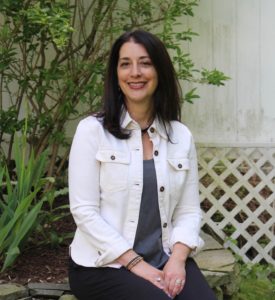 Jodi Baretz, LCSW, CHHC is a Mindful Mindset Coach helping individuals, groups and organizations live with less stress and more joy by shifting their mindset and managing their minds. Jodi has more than two decades of experience providing clinical services, psychotherapy and nutritional counseling.  She brings fun into learning with her authentic, warm sense of humor and appreciation for life. Jodi is the author of the best-selling book, "Mindful Is the New Skinny" and was featured on and contributes to media outlets such as Thrive Global and Huffington Post, and has been a guest on health and wellness podcasts, such as Thrive LOUD and Resiliency Ninja. She is a consultant for "
Maximize Your Talent,"
a company that runs emotional IQ trainings to corporations. She has her MSW from Columbia University, Health Coaching certification from the Institute for Integrative Nutrition and has extensive training in Mindfulness Based Stress Reduction. Additionally, Jodi will be touring the country discussing and promoting her best selling book with the
Jewish Book Council
for the 2019-2020 season.
What people are saying about working with Jodi
"I feel like Jodi has given me a cherished toolbox allowing me to experience & cope with different issues in a whole new way. I look forward to each session knowing that I will come away feeling empowered by the meditations, contents & conversations of Jodi & the group!"
— Jessie Bard, Bedford, NY
"Jodi introduced to me mindfulness at her lake meditation and I learned more through her book, "Mindful is the New Skinny." I learned to care about myself and of the positive impact doing so has on my family.  Jodi has continued to support me with her bi-monthly group, private sessions and her "Namaste in Bed" that she started during the pandemic.  She also offers a monthly get together for the group and even through the pandemic has provided a zoom painting class, yoga and a book club. Each of these times, I look forward to the support I receive from both Jodi and the group of women, which has greatly enriched my life. I am so grateful."
- Vanessa Flores, Armonk, NY. 
"I felt like I was drowning, frustrated and overwhelmed and didn't have the tools to handle my life and all the pressures. I am still on the road, but now I can see how it is manageable and can be done. Had I not seen Jodi, I would have been on a downward spiral, and not be the mom and wife I wanted to be. My family life is way more peaceful, and I see my challenges in a different light."
- Alexis Rothstein, Katonah, NY.