Meditate - Support - Connect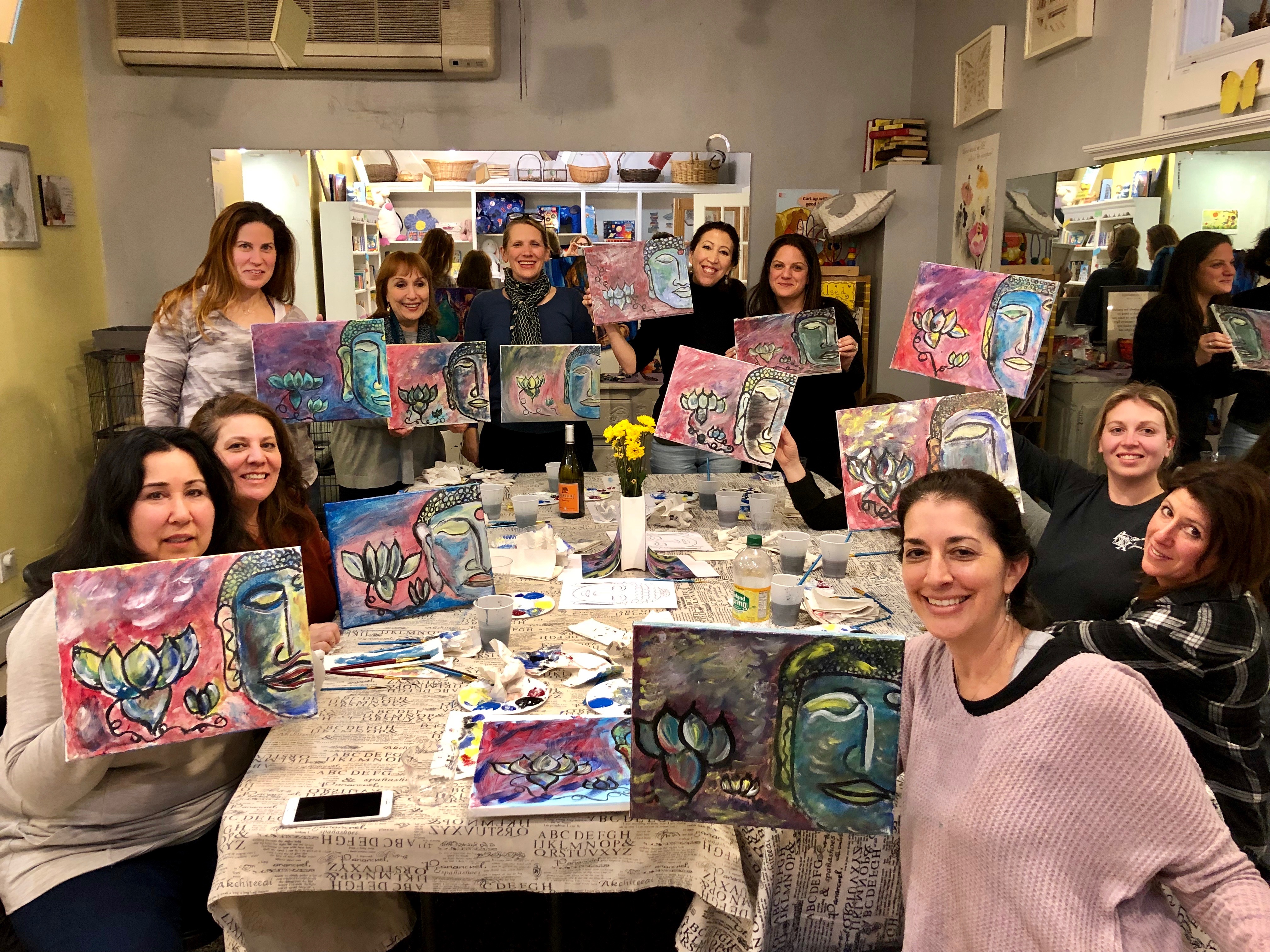 Mindful Moms is a group of like-minded women in Westchester County that meditate and support each other under the direction and leadership of psychotherapist, Jodi Baretz. It is a unique opportunity to learn mindfulness concepts and techniques and get support, inspire and socialize with other women in the community. This is a safe and welcoming place for anyone looking to move toward mindful living in a supportive and fun environment.
Meetings consist of a meditation and check in with members to discuss any challenges in a confidential setting with a therapist. Common topics include challenges with food, stress and relationships.
Events are fun, inspirational and social. Previous activities have consisted of a paint night, sound healing, movie night and Kundalini yoga.
Ways to join or participate:
Lotus Flower
$29.99 Monthly member – Attend any one group session per month plus all activities at member rate. Facebook Group and Lake Meditation included. Charged monthly automatically, can stop at anytime. "It's cheaper than therapy."
Fall dates:
First Monday of each month
11:00-12:15pm and 7:00 -8:15pm
First Friday of each month 1-2:15pm

Note: Dates may change due to holidays.
More sessions may be added as group grows.
Na'Mastay on the Beach
Lake Meditation Series: When you sign up you will get more information about the lake, including address and where to park. $129.00 for Unlimited lake meditation classes or $99.00 for three lake meditation classes. $39.99 for one session.
Dates for Lake Meditation:
Monday and Friday mornings
from 10:30-11:30
June 3rd – Aug 9th

What people are saying about working with Jodi
"Jodi is real, authentic and funny, and the women are great. Love being a part of this."– Vicky Z.
"This is a great group of women and I look forward to this meeting every month. Everyone is so supportive and I feel amazing and refreshed every time I leave." – Tamara L.
"We need each other. We need to make alternate families of small groups of women who support each other, talk to each other regularly, can speak their truths and their experiences and find they're not alone in them." – Gloria Steinem